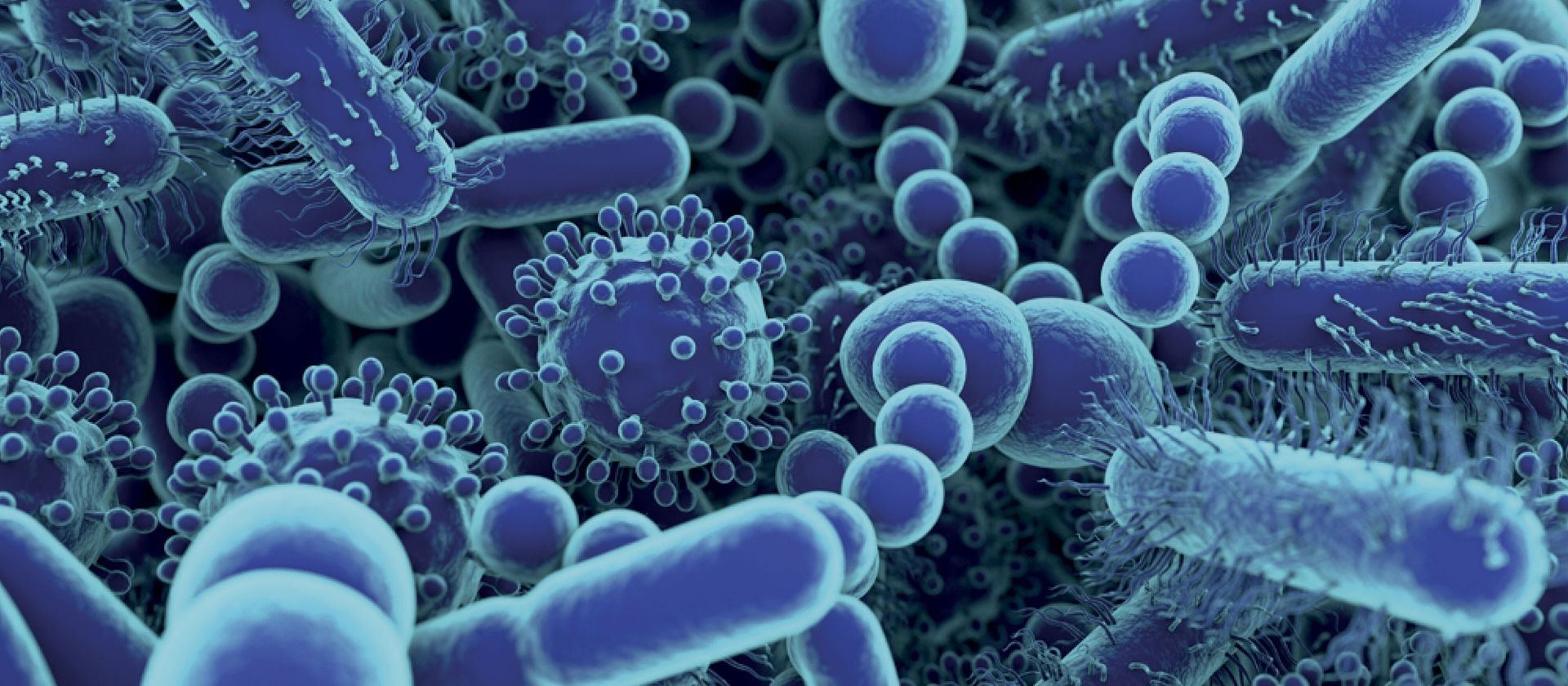 Jalupro
Immuno PRO Lactoferrin
Out of stock
Boost immunity thanks to an optimized formulation of Lactoferrin, Vitamins and Minerals.
Enhance your natural protection against viruses and infections
Improve skin defence.
An optimal formulation for enhanced protection for health
Lactoferrin
Vitamin D
Vitamin A
Vitamin B6
Zinc

Direct immuno protection
Immunomodulation
White cells production
Anti-inflammatory effect (regulation of cytokines)

Vitamin C
Vitamin E
Selenium

Reactive Oxygen Species regulation (generation and absorption)
Cytokines regulation and T cell proliferation
An optimal formulation for enhanced protection of skin
Lactoferrin
Vitamin D
Vitamin A
Vitamin B6
Vitamin C
Vitamin E
Zinc
Selenium

Skin cells signaling (proliferation)
Skin cells renewal
Collagen cofactors
Reactive Oxygen Species regulation (generation and absorption)
Inflammation regulation
COMPOSITION
Lactoferrin (milk origin) : 200mg
Liposomal Vit D3 : 2000 IU
Vit C : 80 mg
Vit A : 800 mcg
Vit E : 12 mg
Vit B6 : 1,4 mg
Zinc : 15 mg
Selenium : 55 mcg
90 tablets in 1 pack → Up to 3 months treatment
Recommended dose: 1 tablet per day or according to physician's prescription
Recommended doses:
Ingredient

Immuno Pro

Daily dose (19-64 yo)

comments

LACTOFERRIN

200mg

200mg/day

Could be higher in case of established infection

VITAMIN D

2000 IU

Up to 4000 UI

Can vary according to your age, condition, genetic

VITAMIN C

80mg

40 to 1000 mg

Could be higher in case of increased metabolic needs (infections, smoking…)

VITAMIN A

800 µg

900 µg a day for men

700 µg a day for women

Overdose of Vit A (1,5g) can lead to osteoporosis

Vitamin B6

1,4 mg

1,3– 1,5 mg a day

Tolerable upper intake is 100 mg for an adult

VITAMIN E

12 mg

15mg a day for men

15mg a day for women

Overdose is not documented but too much of some anti-oxydant and turn into pro-oxydation

SELENIUM

55μg 

55μg a day for men 

55μg a day for women

Overdose can cause loss of hair and nails

ZINC

15 mg

15mg a day for men 

12mg a day for women

Overdose reduces the amount of copper the body can absorb and can lead to anaemia and weakening of the bones.
LACTOFERRIN
Lactoferrin is a natural iron-binding glycoprotein
It is found in saliva, our tears, synovial fluid, white blood cells, sweat and mother's milk 
It has proven antifungal, antiviral, antiparasitic, anti-inflammatory, iron regulating, skin healing and immunomodulatory activities. 
Over 8,800 clinical trials and papers written on its benefits, Lactoferrin plays a vital role within our natural immune system but also helps support skin and gut microbiome health.
How does it work? 
Lactoferrin helps regulate how well iron is absorbed into the body from the intestine
It binds as well Iron in the blood preventing it to be used by bacteria for their growth and virulence
It inhibits the entry of viral particles into host cells, either by direct attachment or by blocking their cellular receptors
It enhances natural killer cell activity and stimulates neutrophil aggregation and adhesion in immune defence
It has an immunomodulatory effect with cytokine regulation and anti-inflammatory properties (reduces IL-6 and TNF-⍺)
Increase the expression of Vit D receptors
LACTOFERRIN AND COVID
There has been a renewed interest in LF for prevention and treatment adjuvant for COVID-19 in regard to its anti-binding properties.
Many in vitro studies and some in vivo studies have been conducted with positive results
As a well known and safe supplement, it is a good candidate as a preventive and potentially adjuvant treatment of COVID-19
Lactoferrin and Vit D combined supplementation may represent a valid adjuvant therapeutic tool in patients with Covid-19 in light of their well-known anti-inflammatory and immunomodulatory properties.
Prospective observational study
75 patients with typical symptoms of COVID-19 who tested positive on antigenic test
Group 1: LF (128-192 mg/day) + Vit C (48-72mg) + Zn (20mg) 
Group 2: LF (256 to 384mg/day)
Treatment duration 10 days
Treatment dose: 

64-96 mg every 6 h daily to cure COVID-19 (256-384 mg/d). 
Doses can be increased to 128 mg every 6 h (512 mg) if needed. 

Preventive dose: 

64 mg two to three times daily can prevent COVID-19 (128-192 mg/d).

Special population:

Pregnant women and infants under the age of two. - Mothers: 64 mg (20 ml) twice a day (128 mg/d).
Infants: 32 mg (10 ml) twice daily.

Most symptoms improved significantly during first five days.
At the moment of closing the present paper, Chang et al. empirically proposed the use of nutritional supplements of LF and commented that LF show antiviral efficacy against a wide range of virus including SARS-CoV, a closely related corona virus to SARS-COV-2 (COVID-19) and also possesses significant immunomodulatory and anti-inflammatory properties which might be of relevance to the pathogenesis of severe COVID-19 cases. Our clinical trial confirmed their assumption and elucidate the potential doses for prevention and treatment of COVID-19 infection.
VIT D PROPERTIES
Vit D is well known for its role in calcium uptake and fixation in bones
It is as well a key modulator of innate immunity and natural defense from acute viral respiratory infections
COVID-19 has shown that deficiency in Vit D represent a risk factor for disease severity
Vit D deficiency represents a global pandemic afflicting more than a billion individuals across all age group worldwide (indoor lifestyle, lack of sun in northern hemisphere, genetic predisposition)
Deficit in Vit D is a risk factor for Severe COVID
Role of VitD on immunity is known for years
VITAMIN C
Vitamin C is know for year to help fight viruses infection (it is the treatment for Epstein-Barr virus infection)
It is essential for recovery from damage caused by viral or bacterial infections, as well as for the normal functioning of the brain and many essential biochemical pathways.  
It is the main systemic extracellular antioxidant
Prevents toxicity from ROS and viruses. 
When oxidized through donating an electron to reduce an ROS, it can be regenerated through a variety of mechanisms, including reducing enzymes and other antioxidants. 
Vitamin C can support intracellular antioxidants such as GSH (glutathione) and catalase when the load of ROS is severe.
Vitamin C also empowers the immune system, promoting chemotaxis, growth, and activity of some immune cells (macrophages, lymphocytes, natural killer cells) allowing the body to more effectively fight an infection. 
Vitamin C has many other roles 

co-factor for collagen production 
absorption of iron, 
metabolism of many essential biochemicals including carnitine and neurotransmitters (e.g. norepinephrine, serotonin). 
VITAMIN E
Supports immune system

Vitamin E supports the growth of T cells. 
Vitamin E modulates T cell function through directly impact (membrane integrity, signal transduction, and cell division)
Vitamin E regulates inflammatory mediators generated from other immune cells. 

Acts as an antioxidant and prevent damages from infection

Vitamin E reduces cells damage
VITAMIN A
Vitamin A is a micronutrient that is crucial for maintaining vision, promoting growth and development, and protecting epithelium and mucus integrity in the body. 
It is known as an anti-inflammation vitamin because of its critical role in enhancing immune function. 
It is involved in the development of the immune system and plays regulatory roles in cellular immune responses and humoral immune processes. 
It has demonstrated a therapeutic effect in the treatment of various infectious diseases.
Vitamin A deficiency 

impairs normal regeneration of mucosal barriers damaged by infection, 
diminishes the function of neutrophils, macrophages, and natural killer cells. 
diminishes antibody-mediated responses directed by Th1 and Th2 cells
ZINC
There are a number of ways zinc supports the immune system but primarily it activates enzymes that break down proteins in viruses and bacteria so they are less able to spread.
It also increases the activation of cells responsible for fighting infection.
It helps cells destroy microbes such as E. coli by overloading them, this poisoning them to kill them off.
It reduces 'oxidative stress and damage to DNA' that helps protect against chronic diseases.
It reduces inflammation in the body. 

zinc is 'lured' into cells that fight infection, to help stop the immune system spiralling out of control.
if there wasn't enough zinc to support this response, then excess inflammation is triggered – potentially damaging cells and the body.
SELENIUM
Selenium is a powerful antioxidant
Selenium interferes with oxidative stress and thereby plays an important role in the regulation of the immune system and inflammatory processes. 
Selenium deficiency is common among most immunocompromised patients and may explain increased vulnerability of these patients to viral and bacterial infections.
Browser upgrade Recommended
Our website has detected that you are using an outdated browser that will prevent you from accessing certain features.
Use the links below to upgrade your existing browser.
Manage permissions
Decide which cookies you want to allow.
You can change these settings at any time, but please note that this can result in some functions no longer being available. For information on deleting cookies, please consult your browser help function.
Please check your cookie settings below and turn on any cookies you're happy with:
Enabled activities
Disabled activities